"WE HAVE TO OVERCOMING FEAR OF THE PRESENT AND FUTURE; A CHANGE OF ATTITUDE IS NEEDED"

"WE HAVE TO OVERCOMING FEAR OF THE PRESENT AND FUTURE; A CHANGE OF ATTITUDE IS NEEDED"
Remarks by the President of Costa Rica, Mr. Luis Guillermo Solís, during celebration of 15 September (Independence Day).
Consider:
Governments need to respond with agility to changes demanded by society and the challenges are very complex; poverty, unemployment, fiscal deficit and many more.
There are 4 aspects that determine whether an organization is agile or not:
1. The knowledge and mastery of the technical aspects
2. Processes
3. Leadership
4. Culture
In this dynamic, organizations act as icebergs in the great ocean of circumstances: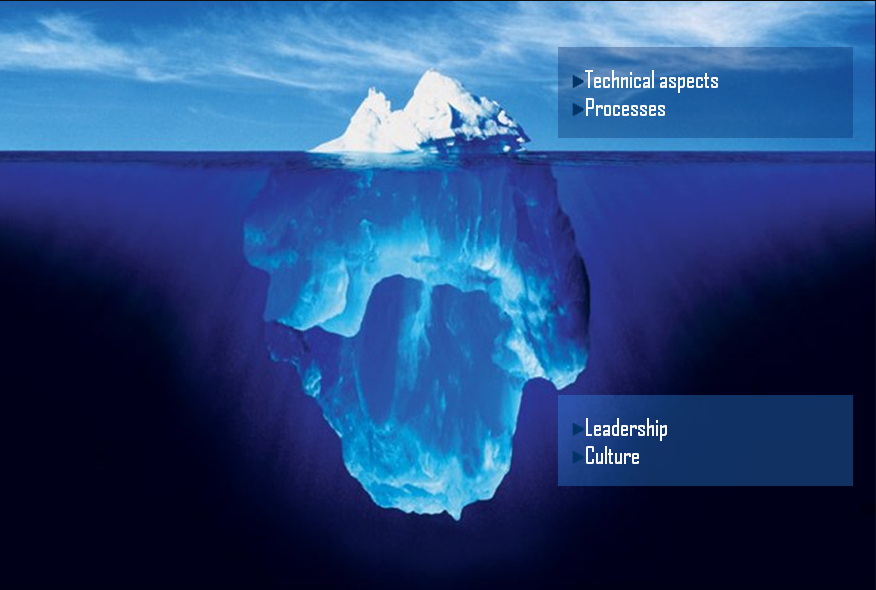 While the Technical Processes are judged by the perceived public value, the Leadership and Culture are forces with deep roots in the complex institutional history of the country.
Important investment are focus for developing "hard skills" (technology and processes), while soft skills (Leadership and Culture) lie submerged in furtherance of improvisation and short-termism.
Is it lack of leadership, or excess ballast after 30 years of succession of crises by the governments of Costa Rica? To get different results we have to learn how to do things differently.
Renewed approaches to segments diverse and complex to build new institutional values, with people, to restore the spirit that made Costa Rica an example to the world.
The country has still untapped human resources as well as specific knowledge to boost the exchange with robust skills. Rather than training programs, a set of new values is needed and draw the roadmap that will define the best leadership from our leaders.
We can!